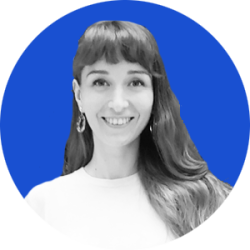 With a background in academic research, executive search and talent management, I've been constantly curious about new ways of thinking and being in the world. That's why I spent the last 14 years travelling, studying and working Spain, Belgium, The Netherlands (where I graduated from Maastricht and Amsterdam Universities), UK, Brazil and now ….in Finland!
For the last few years I have developed further my experience as researcher and as a facilitator/trainer in Employee Experience, to drive new ways of working in the HR function. I co-authored our KennedyFitch reports on Employee experience in 2019 and 2020, as well as our latest publication on the Future of Work. In my EX consulting work, my purpose is to discover together with our clients how to create experiences where people can truly be at their best – for their organizations as well as for themselves!
I make sure our workshops sessions are fun, engaging and they also provide a space where all the difficult questions and hard choices can come to the surface and be tackled. I believe EX can get you out of confusion and into connection with what your people need, and that together we can create ways of working and leading that are life-affirming, caring and purpose-driven.
And now, I have the opportunity to offer YOU the EX training we offered to hundreds of HR professionals globally, from well-known businesses. Join us to get certified and become an EX Practitioner!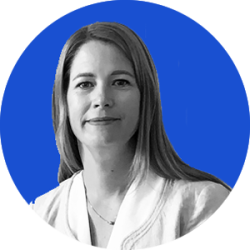 I am what I like to call "Dutch light" – Dutch by passport but international in spirit as I have lived in Europe, the Middle East and Asia and I currently call Switzerland home.
I have always been obsessed with the question why people do the things they do and with trying new things, which is probably the easiest way to explain my HR career. For the first 18 years of my career, I worked in leading organizations in a wide range of industries, holding different HR roles, all of which had some element of HR Strategy, Change, Transformation and/or Upskilling. In 2019 I joined KennedyFitch as a Partner in HR Consulting, working with diverse clients to transform their HR Strategy, programs and structures in a human-centric way and helping to get them ready for the Future of Work in a way that fits with their purpose, culture and strategy.
Combining an MBA degree from IMD with Coaching skills gained at HEC, I always strive to balance both the business and human perspective in the work that I do. That's also why I am such a believer in EX – it is the perfect business case for putting people first. It's not rocket science but it does have the power to transform organizations!
So come join us on our EX Practitioner course and experience the magic yourself!